Top 4 Car Negotiation Tactics to Get a Great Deal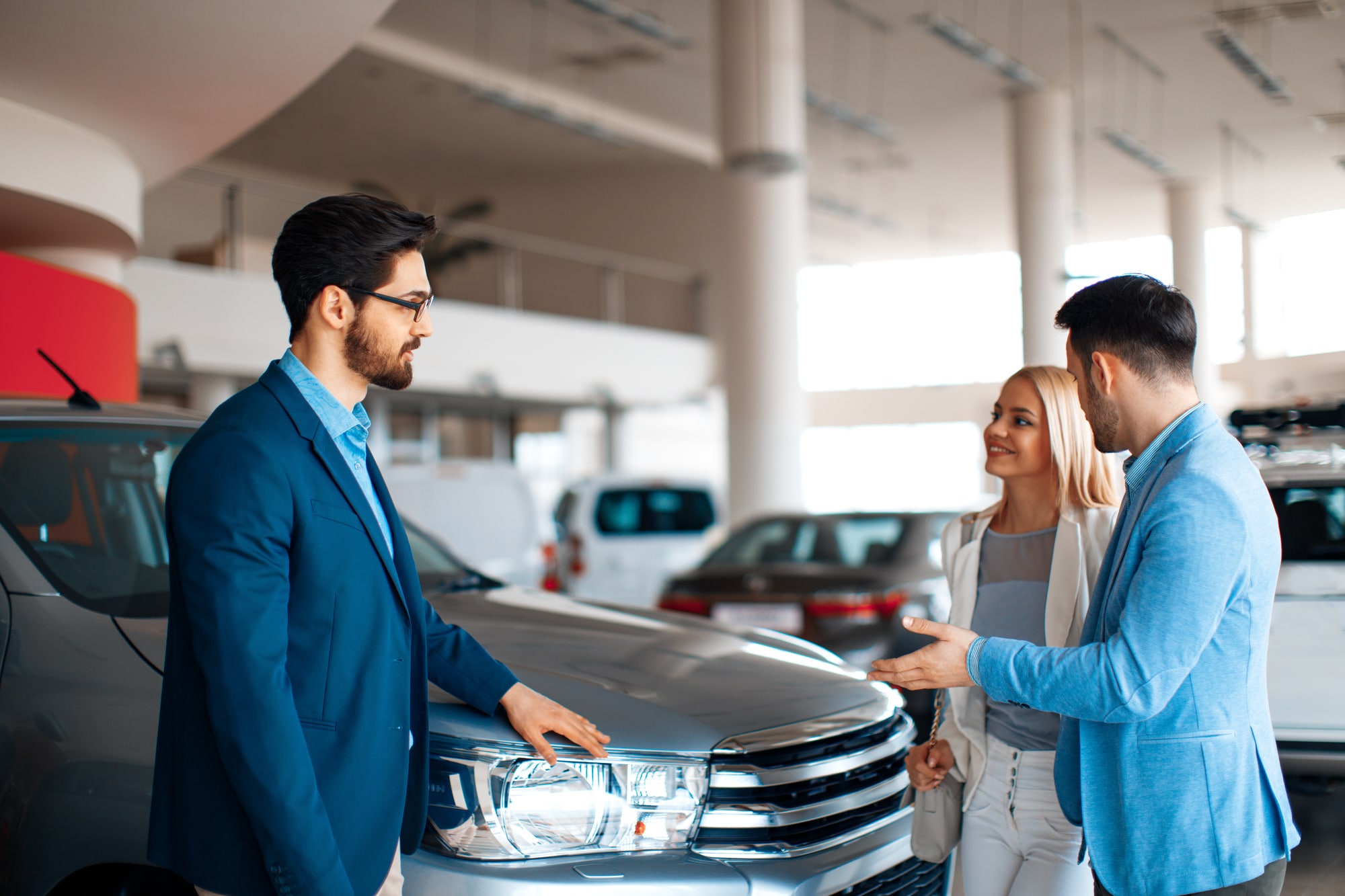 Looking to buy a used car? If so, you need to know how to negotiate. Read on to learn the top four car negotiation tactics to get a great deal.
The average life expectancy of a new car is about eight years, or around 150,000 miles.
We know that this doesn't sound like a lot -- especially when you consider the costs associated with buying a new car.
Perhaps this is why in recent years, people have started to buy fewer new cars. Instead, they're focused on learning the best way to buy a used car.
But if you're in the market for a used vehicle?
Then we know that you want to understand some of the most important car negotiation tactics.
Keep on reading this post to learn what you need to know to get the best possible deal, and to avoid being taken advantage of by a shady seller.
1. Start with Your Own Research
The first step to nailing a used car negotiation?
It's important that you conduct a little bit of your own research first.
Try to come up with a few makes and models that you're interested in -- or at least know the features that you're looking for.
Most of all, make sure you conduct thorough research when it comes to the pricing of the vehicles that you're considering.
If you notice a serious increase in the price the dealership is offering and the prices that you found online? Ask what accounts for that difference. Chances are, they won't really be able to give you a satisfactory answer.
You can try to tell them that you've found the car listed for a lower price elsewhere -- perhaps even bring printouts of your research. You might be surprised by how quickly those numbers can change.
Above all, knowing the fair price ahead of time will help you to avoid being taken advantage of.
2. Consider Having the Car Inspected by a Mechanic
We know that you're interested in learning the best way to buy a car. But you also want to make sure that the car you end up with is in good shape.
Unfortunately, many disreputable dealers will engage in what's called "title washing." This means that some dealers are actually selling used cars that have been washed and have had minor repairs done.
However, they are still incredibly dangerous, poor quality, and generally unsafe to drive.
To make sure that you're not being taken advantage of in this way?
We strongly suggest that you have your car inspected by a professional mechanic.
This way, you'll be able to ensure that the car is truly safe to drive, and isn't damaged beyond repair.
But additionally?
You'll also get an idea of how much the repairs associated with buying the used car will actually cost.
Then, you can find out whether or not the price you're being given is truly as good of a deal as the seller claims.
3. Separate Your Transactions
Let's face it: taking part in any kind of a used car negotiation can get confusing very quickly.
In fact, shady dealers count on that kind of confusion in order to get more money out of you.
Many sellers will attempt to combine the cost of your financing options, the actual price of the car that they're trying to sell you, and the value of the car you're looking to trade in.
Don't be fooled by this.
Instead, you need to look at them as three separate deals that need to be made.
If you want to play things a bit more coyly, you can say that you haven't yet decided if you'd rather trade in your car or sell it outright.
This might convince the seller to make you a better offer than you would have been able to get originally.
4. Don't Let Your Emotions Get the Best of You
You might be surprised to see tips about your mental state on a list of how to negotiate a car lease or a used car purchase.
However, those emotional factors have far more influence than you might initially think.
Shady sellers love to play on what they perceive to be your inexperience and insecurities. They also notice when you're too excited about a particular vehicle -- and they'll see that as an opportunity to pounce.
While you're in the negotiation process, make sure to remain as cool and calm as is possible.
You should set firm boundaries with yourself when it comes to your budget before you walk in the room. You should also expect for the entire negotiation process to last for quite a while.
Remember to study up on common negotiation tactics, so that you won't be taken by surprise when you run into them.
Above all?
Keep in mind that sometimes, the best thing to do is to walk away.
If you sense that you're being taken advantage of, or that you're just not going to get the deal on the car that you wanted?
There's no reason to compromise and say yes to something that you'll regret later.
You're Ready to Enter the Car Negotiation Process
This post has prepared you for some of the most important things that you need to keep in mind in order to have a successful car negotiation process.
Remember to keep your cool, to do your research, and above all, know when to walk away.
Of course, working with a reputable dealership in the first place is also essential.
That's where we come in.
Spend some time on our website to check out come of our incredible pre-owned vehicles.
If you see a make and model that appeals to you, we invite you to schedule a time to come in and see it in person.