Did you know that over 800 people die each year due to car crashes that happen in wintry weather? The most common factor contributing to these deaths is speed: most drivers are going too fast for the conditions and lose control of the vehicle.
If you do a little prep work and make sure you know how to control your car in the ice and snow, you can get where you need to go safely. Keep reading for 10 winter driving tips that you can use and pass on to your friends and family.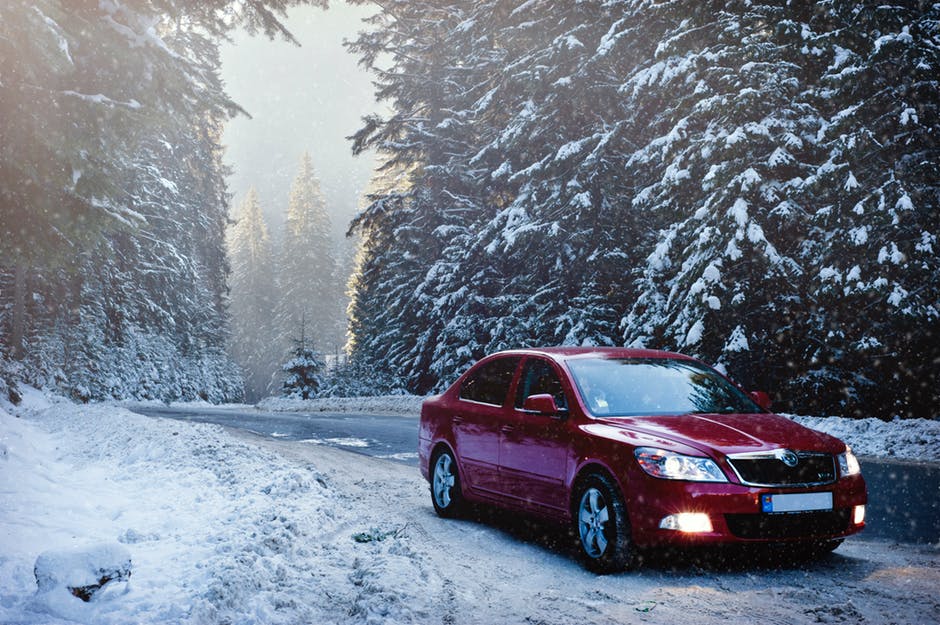 Before You Go: Prepare Your Vehicle
Before you even leave your house, you need to prepare your vehicle for driving in the snow. Here are a few things to do at the start of winter and some steps to take each time you leave the house when there's snow.
You should also make sure your car has safety features to keep you and your passengers safe.
1. Stock Your Car with Emergency Essentials
Make sure you have emergency essentials in your car in case you get stranded. A winter emergency kit should include the following:
small shovel
snow brush and ice scraper
blankets
flashlight
jumper cables
sand, kitty litter, or floor mats (in case you get stuck)
2. Consider Snow Tires & Keep Your Gas Tank Full
Consider changing out your tires for winter tires or all-season tires. Winter tires are meant to handle low temperatures and have treads to help your car handle snow and ice.
You should also never let your gas tank go below half a tank. Letting your gas tank get too low could cause freezing in your gas lines.
3. Never Warm Your Car in A Closed Garage
It's tempting to start your car a few minutes before you leave to warm it up. If you do this, make sure your car is outside or you open your garage door while it warms. If you don't, you run the risk of carbon monoxide poisoning.
If you warm your car outside and you don't have remote start, consider locking it and then using your spare key to unlock it. A running car with the keys inside is an easy target for a would-be car thief.
4. Clean off ALL Snow and Ice
Before you leave your house (or any location where snow and ice have accumulated on your car), you should clear it all off. It's tempting to leave snow on the roof of your vehicle, but that is dangerous.
If the snow begins to melt or if you stop suddenly, a huge blanket of snow could slide down from the roof, covering the windshield and obstructing your vision.
You should also clean the entire windshield of ice and snow, not just a small area in front of the steering wheel. Warming your car ahead of time and having the right tools to clear snow and ice will make this much easier.
Make sure there's no snow on your headlights and taillights too!
5. Check the Conditions Ahead of Time
Before you head out into the snowy weather, check the conditions. If the weather is really bad, law enforcement might ask drivers to stay off the roads for unnecessary travel.
Winter Driving Tips For The Road: Stay in Control
Once you are on the road, you'll have to drive differently in snow and ice than you would when it's dry and sunny.
6. Accelerate and Decelerate Slowly
It takes longer to slow down on icy roads and the same goes for accelerating. Press the gas pedal slowly to get some traction and avoiding skids when trying to accelerate. When you need to stop, remember that it takes much longer to stop on ice. Start applying the brake slowly much earlier than you normally would.
7. Keep A Larger Distance Between You and Other Vehicles
When you are driving in normal, dry conditions, the recommendations is to allow a following distance of three to five seconds between your car and those in front of you. When driving in wintry conditions, however, you should increase that to 8 to 10 seconds.
8. Be Extra Careful on Hills
Don't accelerate too much while going up hills that are covered in snow and ice. Try to get some inertia going before you start going up the hill. Use this to get you to the top and then reduce your speed to proceed down the hill if necessary.
9. If You Lose Control
Do ease off of the accelerator and steer the way you want to go, but don't jerk the wheel or slam on the brakes. Any sudden changes you make, such as over-correcting, can cause the car to skid more.
10. If You Get Stuck or Slide Off The Road
Even the best drivers find themselves stuck in the snow or in a ditch after sliding off the road.
If you find yourself in this situation, don't panic.
If you're stuck, clear snow from around your car (make sure there is none blocking the exhaust pipe)
Allow fresh air in so that exhaust doesn't enter your vehicle
Call for help or use your emergency tools to get your car unstuck
If you slide off the road or into a ditch and are unable to get going again:
Stay with your vehicle
Mark the car with flares or a bright marking on the door or mirror
Call for help; call AAA or roadside assistance from your car manufacturer
The Cold Hard Truth
With a little preparation and extra time, it's possible to drive safely in the winter. Use these winter driving tips to get yourself ready before the snow flies.
If you find that your current car isn't up to snuff for winter driving, check out our inventory of new and pre-owned vehicles for something that will get you and your family around safely during all seasons.