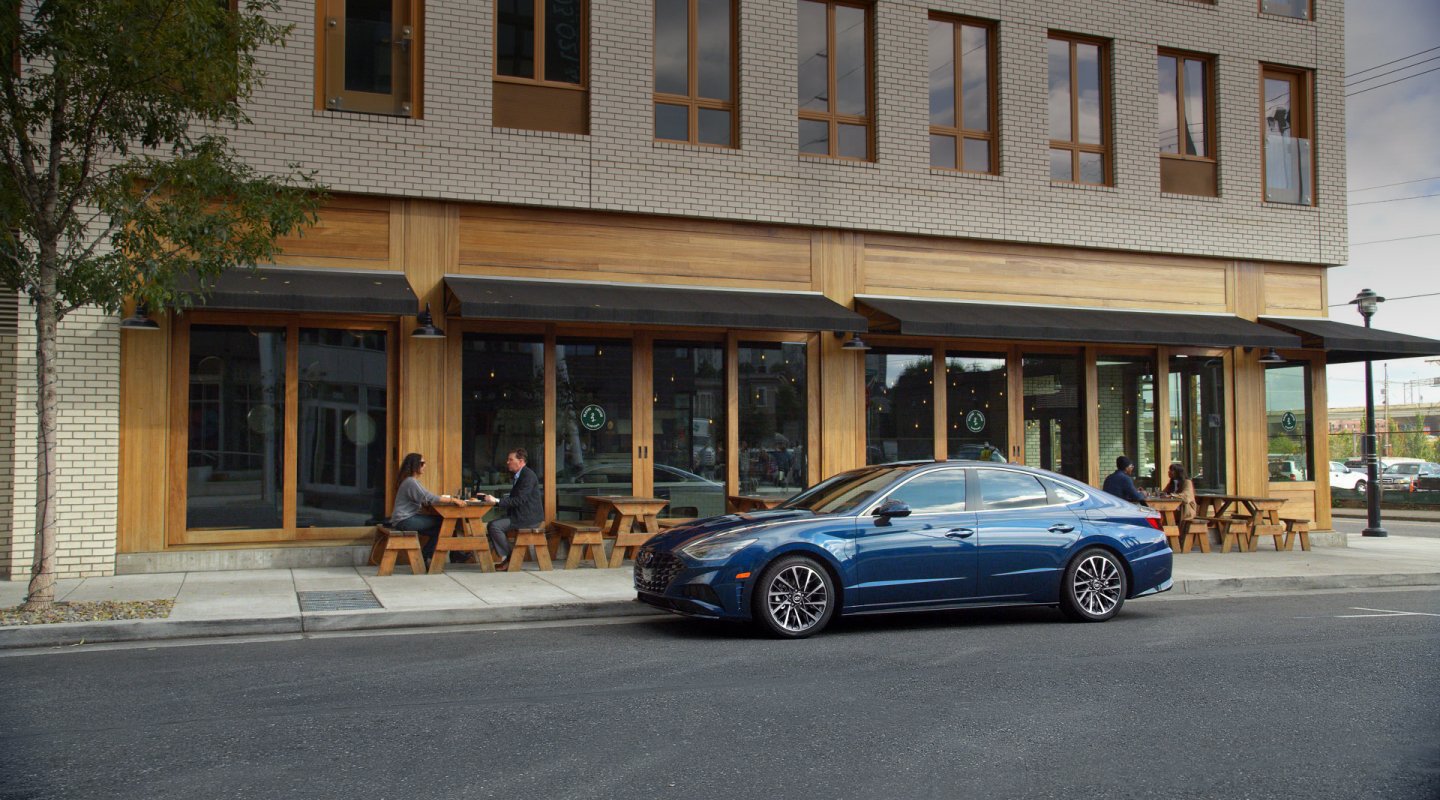 2020 Hyundai Sonata Complete Overview
A complete overview of the 2020 Hyundai Sonata. Call or visit Taylor Hyundai and test out a new, redesigned 2020 Hyundai Sonata.
Keyword: 2020 Hyundai Sonata
____________________________________________________________________________
What's new on the 2020 Hyundai Sonata
The 2020 Hyundai Sonata provoked strong reactions from drivers everywhere with unique styling and a new look. The 2020 Sonata's are a full package of value, features and design that's pushing it to the top of its segment and giving Hyundai driver's something to talk about.
New design outside, upgraded inside.
The new exterior design on the 2020 Hyundai Sonata gives Hyundai drivers a completely new, almost futuristic look that no other vehicle on the road resembles. The 2020 Hyundai Sonata turns heads and poses questions from other drivers because it's so unique in design.
The 2020 Hyundai Sonata has a fish-face grille that was completely redesigned to give the 2020 Sonata a fresh, unique new look. Mission accomplished. There are also other exterior design elements like the LED running lights along the chrome strip that run nearly the entire length of the car. The shoulder line gets sharper as it heads rearward, terminating at a dramatic rear end with little vortex generators on the taillights. The new 2020 Sonata takes us back to a time when Hyundai placed a lot of emphasis on stand-out aesthetics, and we couldn't be happier.
The interior should appeal to all Hyundai buyers because it's made for everyone. Inside, the design is a little more sedate, opting for clean lines and shiny surfaces that feel like they'd be at home in any number of luxury cars. The seats are smooth and supportive, and nearly every touch point up front feels fancy.
Despite the stylish cut in the 2020 Hyundai Sonata's roofline, there's ample headroom in the rear and legroom is more than sufficient for taller passengers. The center armrest has space for a decently sized purse, the door panels will handle plenty of crumpled-up receipts and the cubby ahead of the shifter is more than big enough for keys, phones and wallets.
Performance on the road.
The 2020 Hyundai Sonata does a great job appealing to buyers who want something predictable and comfortable. The Sonata's new chassis does exhibit more stiffness than previous iterations, but it doesn't come off as sporty. Static dampers soak up a good amount of the road's nastiness, only really transferring the most serious of movements to the cabin. Both road and wind noise are delightfully low, too, giving the car a slightly more luxurious feel than its competitors.
Hyundai's focus on sensible comfort makes its way to other parts of the car, too. The steering is suitably direct, with a lighter overall weight that prioritizes smooth inputs. The brake pedal is progressive enough to make smooth stops easy to execute and s standard eight-speed automatic transmission swaps cogs effortlessly with little feel translated to those inside.
The base 2020 Hyundai Sonatas come with a standard 1.6-liter inline-four engine, and drivers can opt for a 2.5-liter four engine that's found on the higher trims. The 2020 Sonata's torque arrives nice and low in the rev range and most buyers will find its motive force more than sufficient. The 1.6 is good for 180 horsepower, which will kick the 2020 Sonata to 60 mph in an adequate 7.3 seconds. The 2020 Hyundai Sonata's fuel economy is impressive with an estimated 27 mpg in the city and 36 mpg on the highway.
New technology in the 2020 Hyundai Sonata
Despite being among the most feature-packed cars in its class, the 2020 Hyundai Sonata is refreshingly simple, but still stacked with technology. Perhaps most amazing is that it manages to have intuitive controls despite the abundance of functionality. The 2020 Sonata's come with a 10.3-inch infotainment touchscreen managing almost everything except the Sonata's climate controls. However, the limited number of buttons doesn't extend to its primary controls. Four buttons—Park, Reverse, Neutral and Drive—replace a traditional shift lever.
Nearly every one of the 2020 Sonata's safety systems are included on every trim, covering automatic emergency braking, lane-keeping assist and adaptive cruise control. The optional Tech Package improves upon that kit with Highway Drive Assist, which combines all the aforementioned tech and holds the vehicle in its lane on the highway. HDA is quite good at maintaining its position on the road. The 2020 Hyundai Sonata even comes with a hands-on system that stands to notify drivers to keep their hands on the wheel more often.
Hyundai's Digital Key lets owners use their phones in place of actual physical keys, but it's only available for Android users. It's a bummer, but both platforms still get access to Hyundai's Blue Link connected-car app, which offers remote start, locking and unlocking and other features.
Wrapping up the 2020 Hyundai Sonata
Overall, the 2020 Hyundai Sonata gives drivers a new futuristic design from front to back with a cabin full of technology. The 2020 Sonata comes packed with benefits that each driver will be stoked to have. The 2020 Hyundai Sonata is a midsize sedan built on unique design, functionality and reliability with features for every Sonata driver. Interested in the 2020 Hyundai Sonata? Call or visit Taylor Hyundai in Augusta and discover the 2020 Hyundai Sonata that's built for you.